**Released on 21.9.2021**

NOW Available worldwide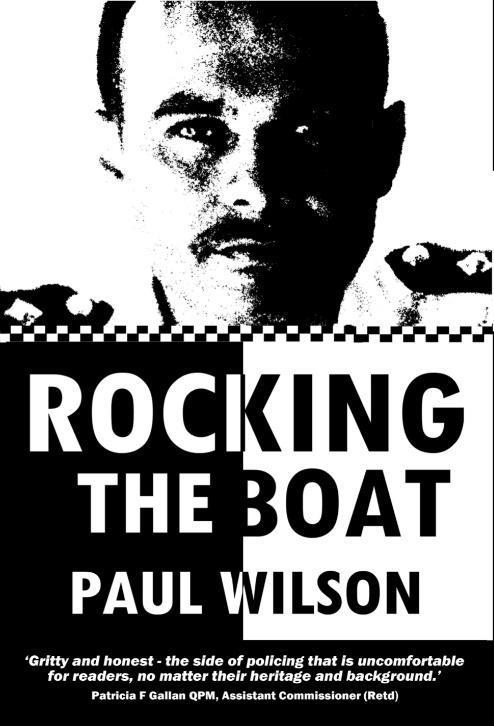 Rocking the Boat chronicles the career of a black police officer's extraordinary and unprecedented determination in challenging a police occupational culture steeped in racism.  
The author's authority on the subject of institutional racism in British policing has been acknowledged time and again, as can be seen by his involvement as a consultant in numerous news and current affairs programmes; the many interviews with him that have appeared in the British media; his invitations to speak at events in France, Canada, South Africa, the UK and the US; and his status as the first British black person ever to be awarded a Fulbright Police Fellowship.
Though some of his views have been well recorded because of these accolades and appearances, in this memoir he presents a uniquely personal insight into these experiences. Spiced with both heart-breaking and entertaining anecdotes, the story of institutional racism and its development and challenges are told here in his familiar but unique voice with a personal angle that will appeal to anyone interested in the history and actual experiences of this current issue.
Though it addresses painful topics, this book is entertaining in addition to being educational. The author's experiences as a constable on the streets of Croydon, his meeting of US President George W. Bush and his being rescued by a renowned jazz musician when he's accidentally locked inside an apartment in Harlem, New York are some of the events that provide humorous counterpoints to the heavy main story. More than a simple history lesson, these anecdotes turn the book into a pleasurable read.   
                              ++++++++CLICK HERE TO ORDER YOUR COPY+++++++++                              
"This is a very important book about horrific critical racist events in contemporary policing. Written in considerable detail by one brave  influencer and leader. He was at the heart of the start (hopefully) of some tectonic shifts in Police culture and thinking. It is an extremely thoughtful personal and organisational narrative and at times takes an unusual and helpful global perspective. It should be required reading and could be an excellent case study on any policing, or Police  leadership course. A very helpful addition to my library." 
                                                                                                         John G.D.Grieve CBE QPM BA Hons MPhil Hon DL 
                                                                        Former DAC NSY and former Professor Emeritus and Senior Research Fellow (Retired mostly).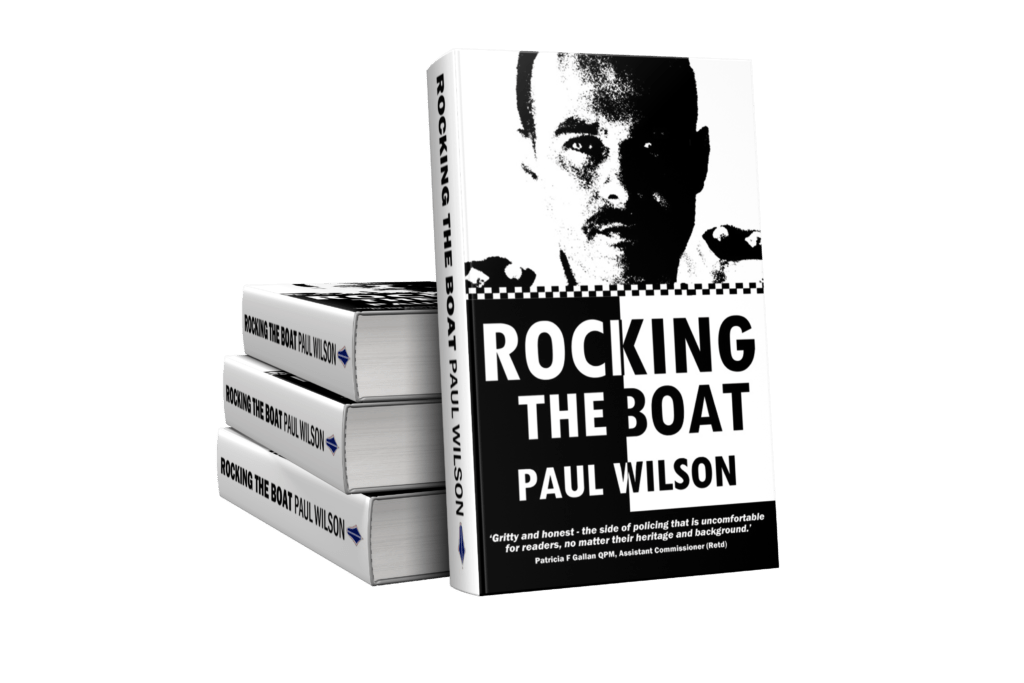 Patricia F Gallan QPM
Assistant Commissioner (retired)
Metropolitan Police
"Gritty and honest – the side of policing that is uncomfortable for readers no matter their heritage and background – for some it brings back painful memories – for others it will be met with – disbelief and dismissal"
Trevor Hall CBE
Race Equality Adviser to
the Home Office (retired)
"Rocking the Boat' presents a challenging read at this particular time for those concerned with the police and race relations. The author's personal experiences will resonate with many black officers and white managers"
Lord Brian Paddick
Liberal Democrat Spokesperson in the House of Lords, Former Deputy Assistant Commissioner, Metropolitan Police
"This book is not only an historical look over a fascinating career and an inspirational story of overcoming adversity, it is also an important wake-up call in the Black Lives Matter era"